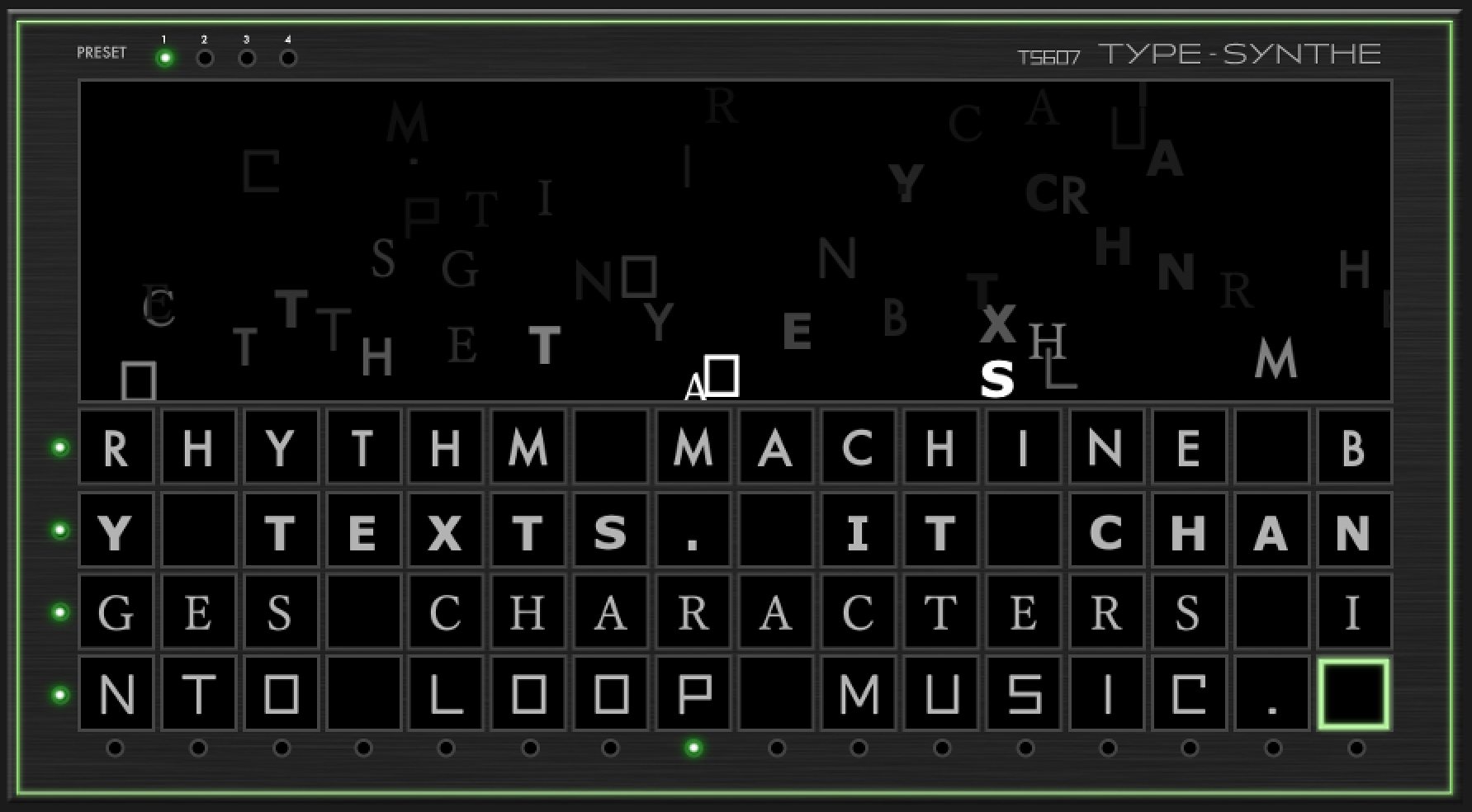 文字から音楽を作るリズムマシン 文字の持つ個性を音楽にして表します。
Rhythm machine to make music from characters The character of characters is expressed in music.
 詩は音楽だと言われることが多々あります。文章にはそれぞれリズムがあり、色々な音楽を奏でているはずです。TYPE-SYNTHは文字を音楽にする一つの方法を提案しています。異なったフォントや文字は異なった音色を奏でます。TYPE-SYNTHはもちろん、意図した曲を作ることもできますが、適当に打ち込んだ文章が奏でる偶発的な音楽も楽しむことができます。
 製作にはProcessingを用いました。この時点で、文字と音のマッピングは1文字ずつ手作業で行なっていますが、技術的に可能になれば単語ごとの意味や文章の意味を汲み取って音楽を奏でるように進化させたいです。
Poetry is often said to be music. Each sentence has its own rhythm and it plays various music. TYPE-SYNTH suggests one way to turn characters into music. Different fonts and characters produce different tones. You can create your own music as well as TYPE-SYNTH, but you can also enjoy incidental music that is played with sentences that you type in appropriately.
Processing was used for the production. At this point, we are mapping letters and sounds one by one by hand, but if it is technically possible, we would like to evolve it to play music by understanding the meaning of each word and sentence.