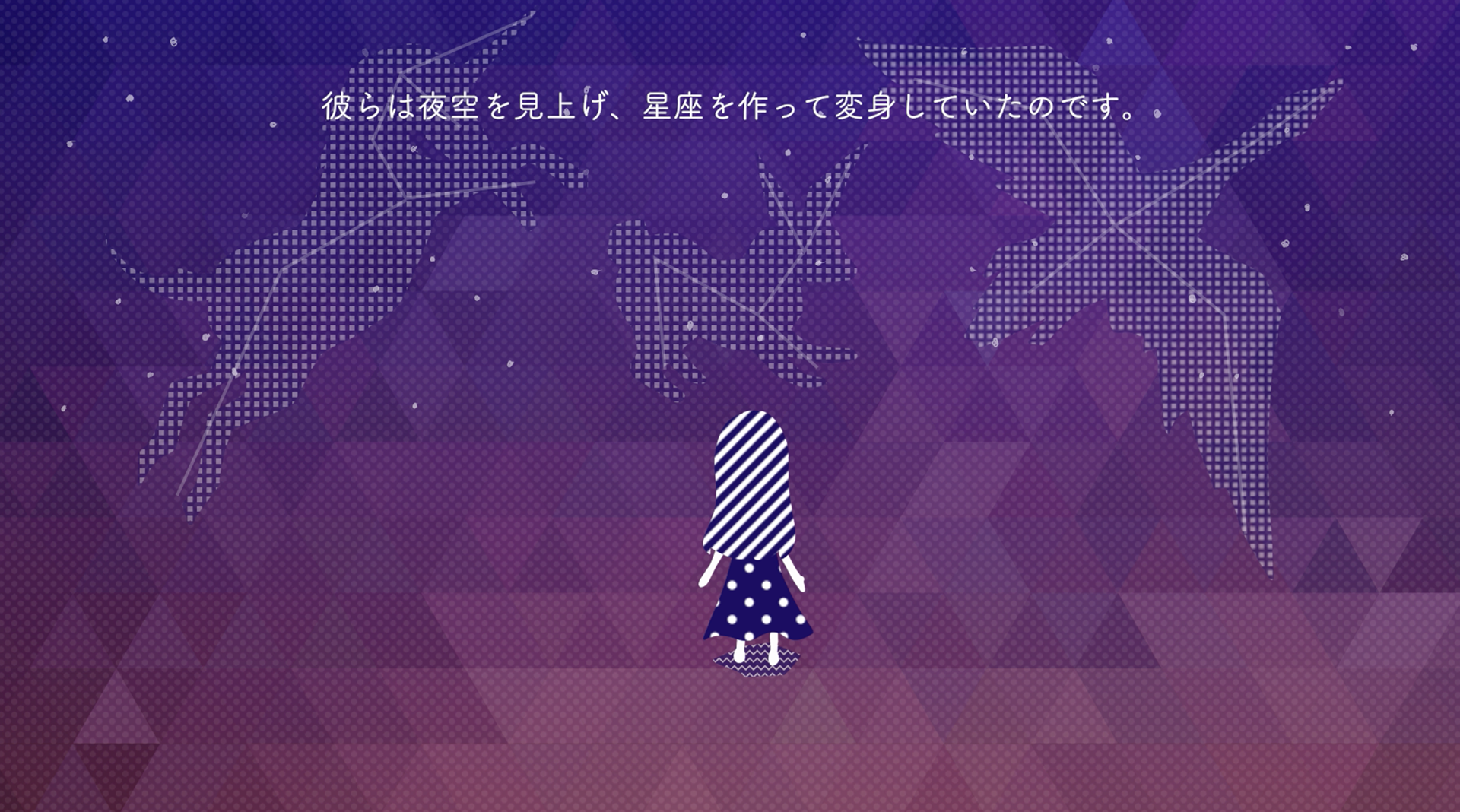 困った時は夜空を見上げ、星座を作って解決する。
少女と夜空の物語
When you are in trouble, look up at the night sky and make constellations to solve it.
The Story of a Girl and the Night Sky

 日本ゲーム大賞アマチュア部門に向けて製作した本作品は、星をテーマに少女が旅をしていく2.5Dアクションゲームです。旅に行き詰まった時は、空の星を自由に結ぶことで道を作ることができます。また、だれかが昔作った星座に変身して壁を乗り越えていくこともできます。「困った時は空を見上げる」スマホが普及し、困った時に俯いてしまうようになった我々に空の存在を思い出させます。
 本ゲームでは、企画、スケジューリング、グラフィックデザイン、キャラクターデザイン、レベルデザイン、UIデザイン、シナリオライティング、アニメーションなどを担当しました。
Produced for the amateur category of the Japan Game Awards, this is a 2.5 D action game in which a girl travels under the theme of stars. When you are stuck on a journey, you can make a path by freely connecting the stars in the sky. You can also transform into an old constellation and climb over the wall. "look up into the sky when in trouble" The widespread use of smartphones reminds us of the existence of the sky, as we tend to look down when we are in trouble.
In this game, I was in charge of planning, scheduling, graphic design, character design, level design, UI design, scenario writing, animation, etc.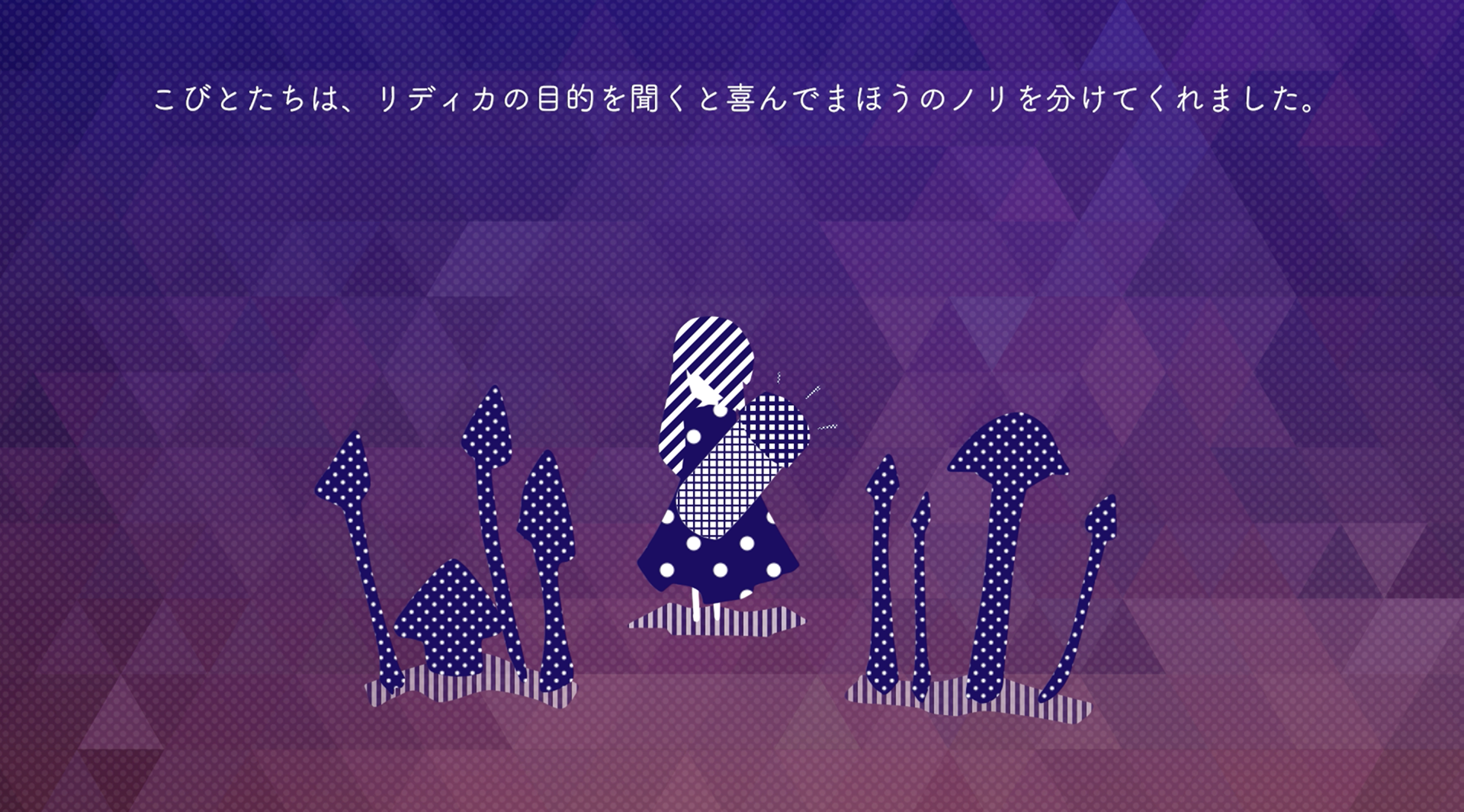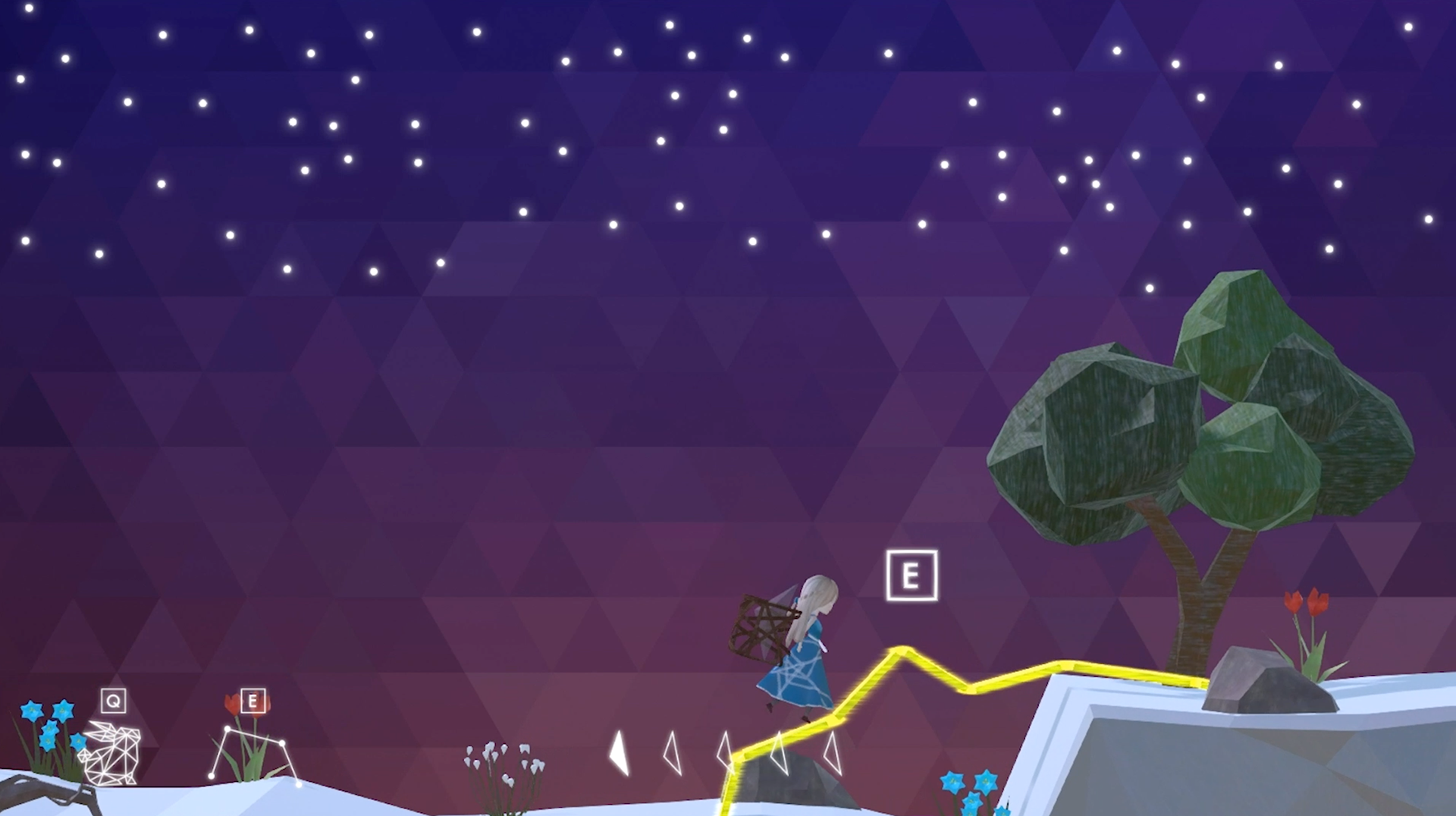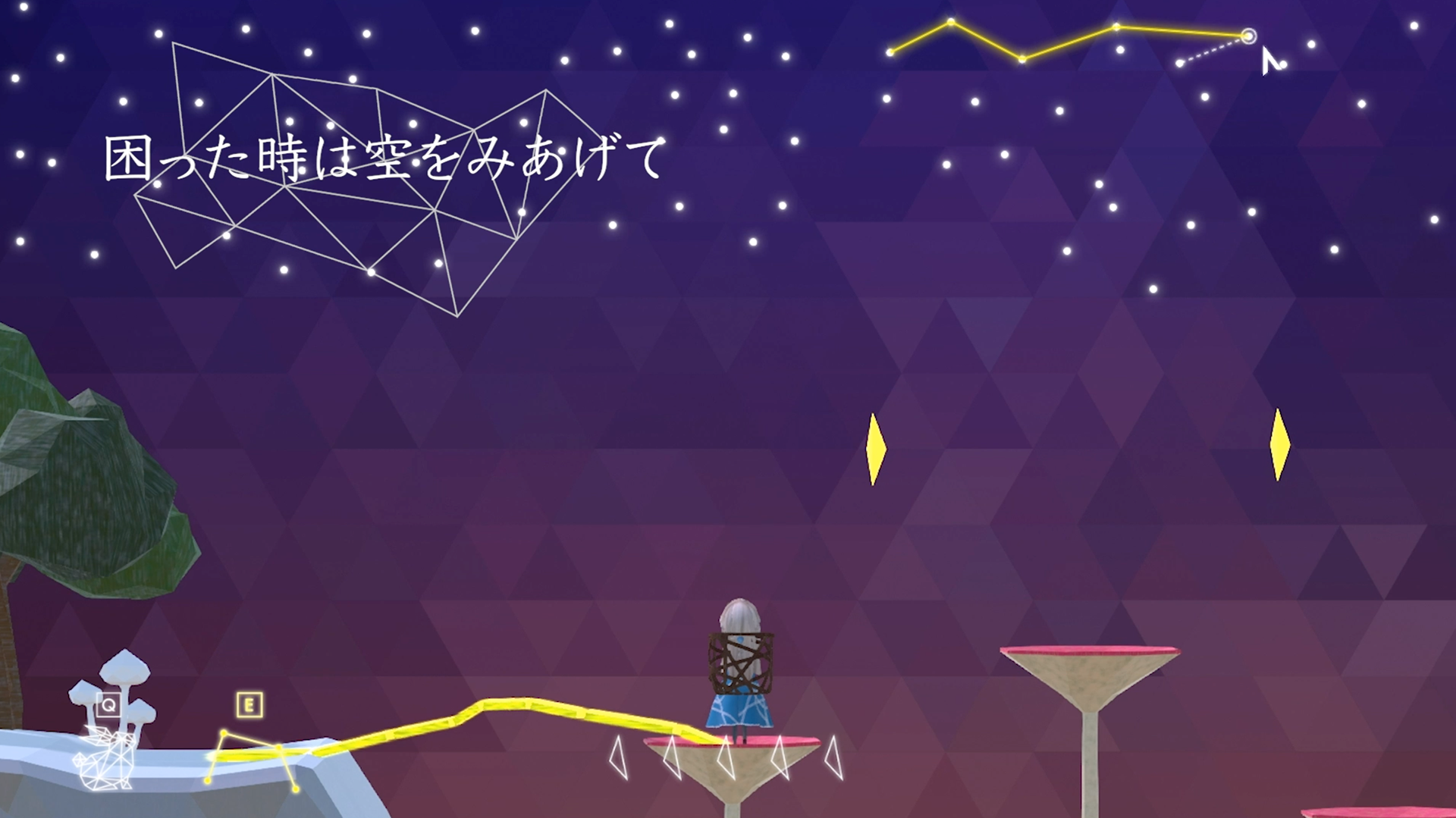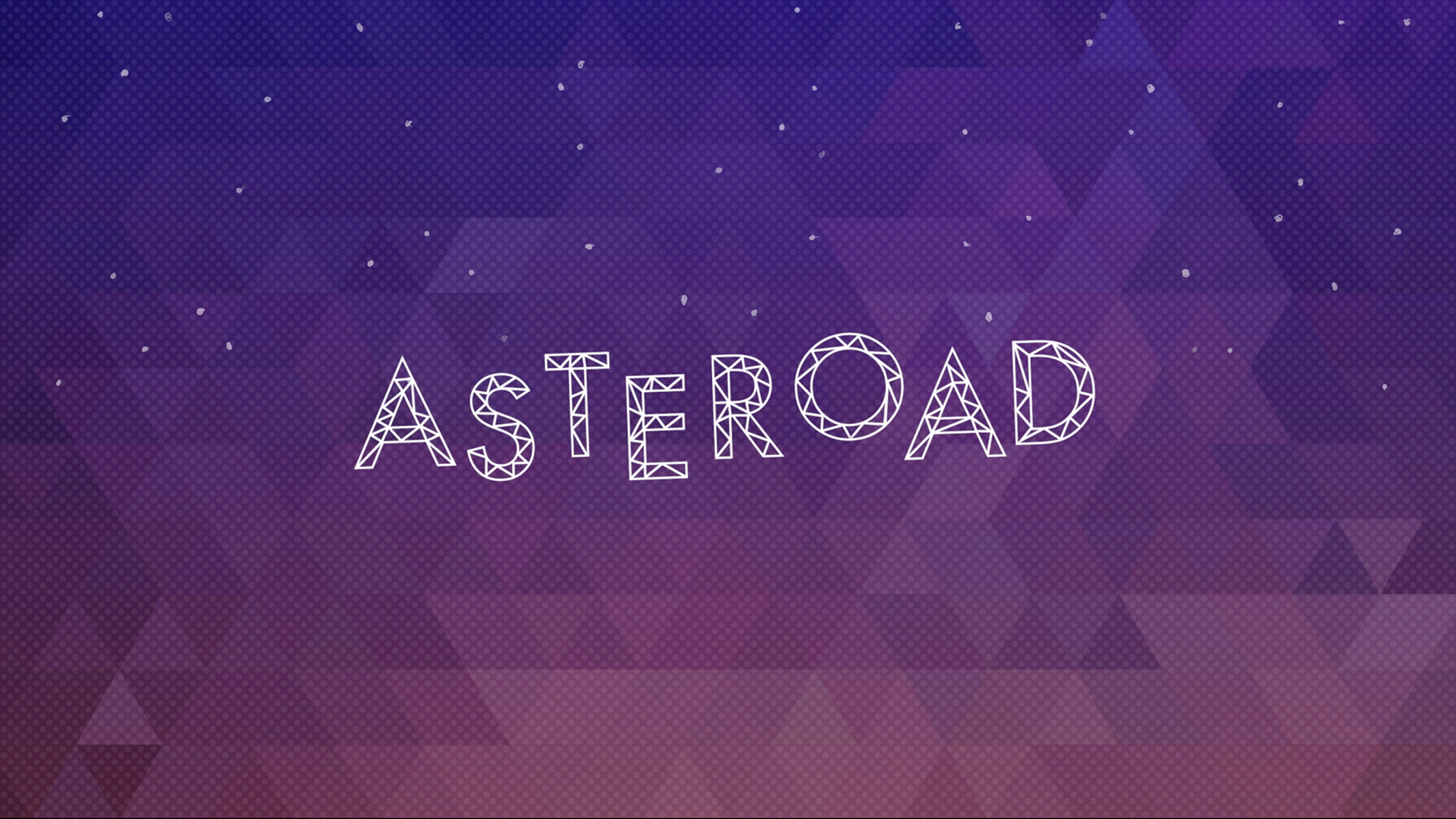 Asteroadのストーリーは紙芝居風の動画で語られます。音楽や朗読も全て、友人たちの力を借りて自分たちで用意しました。
The story of Asteroad is told in picture-story style. We prepared all the music and reading by ourselves with the help of our friends.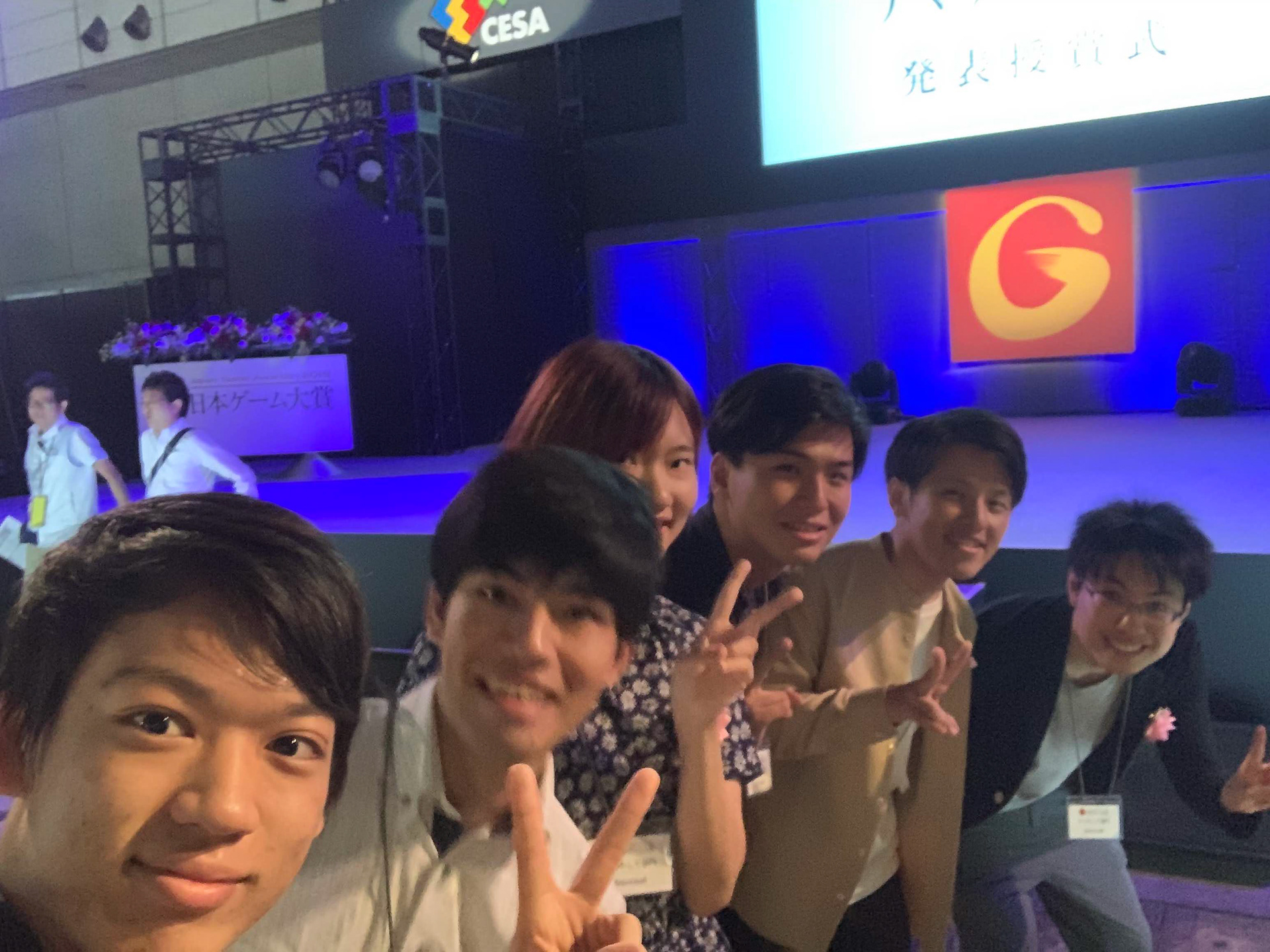 I won the Japan Game Awards in the amateur category.